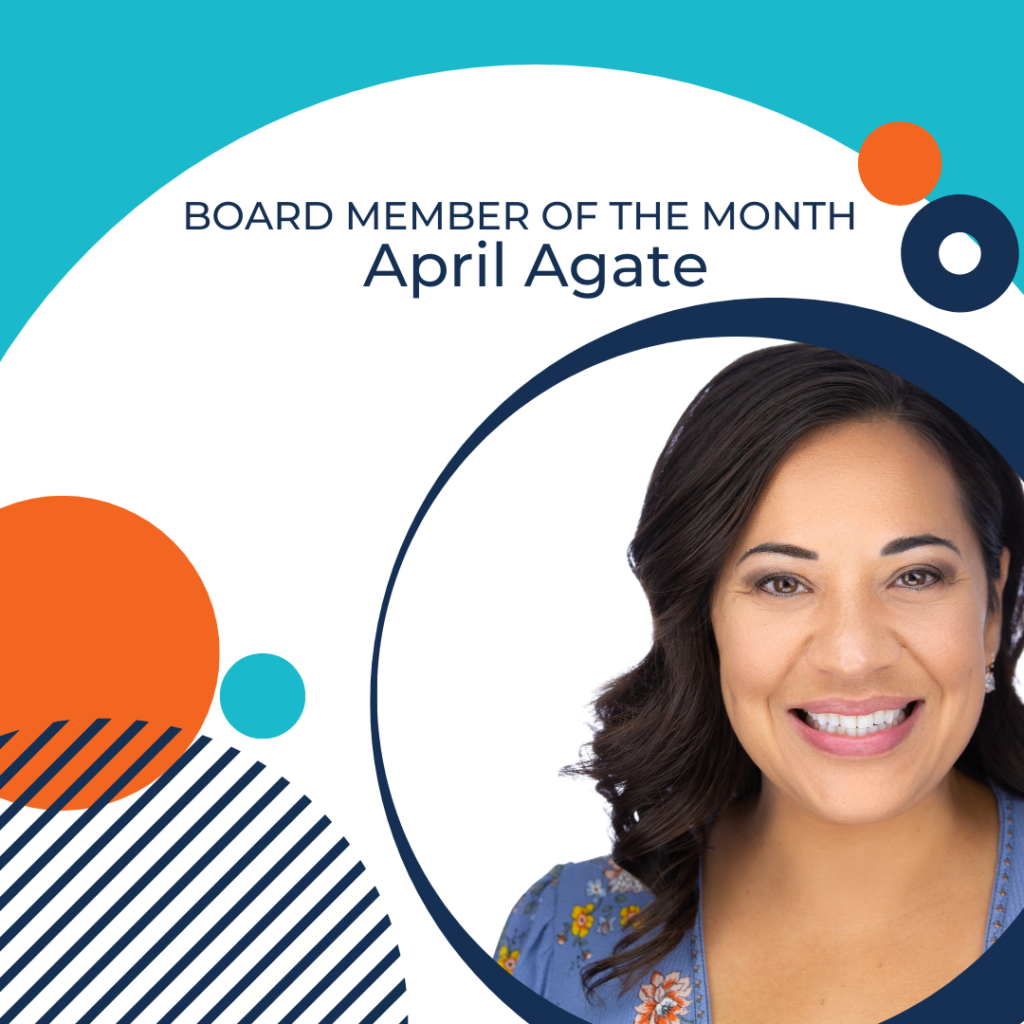 Get to know the Job One Board of Directors!
April Agate
What is your "why" for being a board member?
I have always had a passion for working with people with disabilities. From the time I was in elementary school, I wanted to be a teacher. I ended up getting a degree in special education and elementary education and went on to teach middle school science. With my special education background, I was able to better support ALL students including those with disabilities. ALL people deserve an opportunity to belong and I feel very passionate about inclusivity in ALL spaces. I want to advocate for groups that are often marginalized or forgotten and believe it's important that we all do what we can to make things better for EVERYONE.
What do you enjoy about being a Job One board member?
Learning and brainstorming to create meaningful opportunities for people with disabilities is something I enjoy. I like to come up with solutions to overcome barriers for others. The staff and clients are a wonderful group of people and when you meet them it is evident that Job One believes that all people deserve an opportunity for success.
Do you have a favorite Job One memory?
I cannot think of one specific memory that stands out. However, every time I am at an event or visit the workspaces, I feel a strong sense of purpose and belonging. I enjoy meeting the staff and people Job One supports and feel that we are all working toward the same goal: Providing meaningful opportunities for adults with disabilities and that is a great purpose!