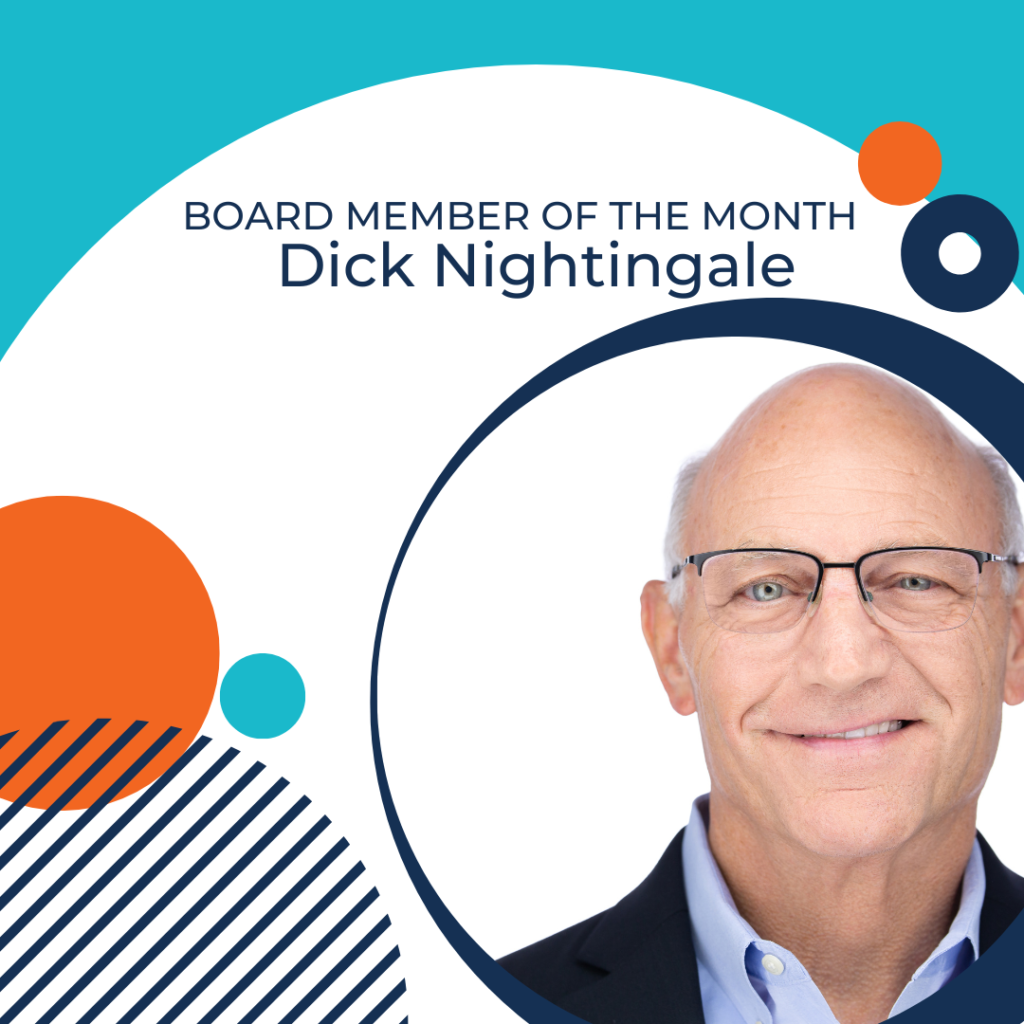 Get to know the Job One Board of Directors!
Dick Nightingale, Chair of the Board
What is your "why" for being a board member?
About ten years ago, when I became a Board Member, I was asked this very same question: Why? My answer continues to be the same today as it was back then. I want to do whatever I can to help make Job One successful, as I have a vested interest: My son, Scott, is an employee of Job One, and has been now for 15 years.
What do you enjoy about being a Job One board member?
I am lucky. I have a front row seat to see an amazing group of people – both Board Members and Staff – that are full of energy, creativity, and enthusiasm for supporting our Mission "to build skills and connections that create employment opportunities for people with disabilities," and our Vision of "a community where people with disabilities are active participants in the labor force." Job One's future has never been brighter than it is today.
Do you have a favorite Job One memory?
There are many impactful memories for me over the last 10 years, but my favorite is our Shining Stars Christmas Party. It is a joyous time during the Holiday Season that our employees and their families can all come together and celebrate. We have had 500 people in attendance at some of these events.