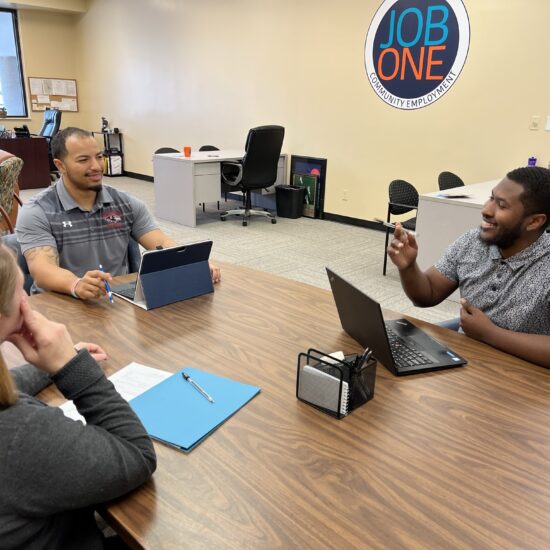 Job One Careers
Community-Based Employment Services
Job One Careers provides community-based employment choices. The Job One Careers team works with Vocational Rehabilitation and the Missouri Department of Mental Health to focus on serving those who wish to be more integrated in the community and earn competitive wages alongside non-disabled peers.
Individuals with disabilities who live in Jackson, Clay, Cass, Lafayette, or Platte Counties in Missouri are eligible to receive the following services through Job One Careers:
Tailored job-development services based on one's unique abilities, skills, and interests

Assistance with career exploration, on-site job training, and job-retention supports and services

Free assistance for job seekers and employers

Pre-vocational services for individuals considering community employment who want to sharpen their skills

Transition services for youth entering the workforce after high school
GET STARTED TODAY
Contact the Job One Careers Team via email or call 816-595-1652.
For more diversity-inclusive employment opportunities visit Our Ability Connect.