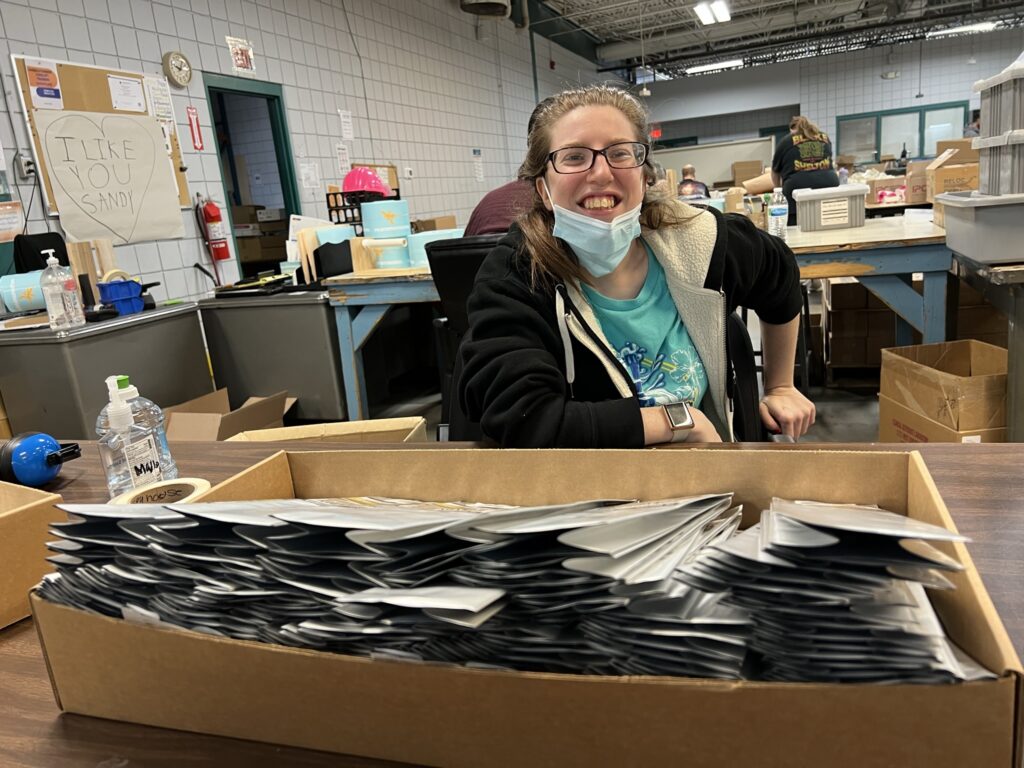 Why Donate?
Since 1967 Job One has helped thousands of individuals with a wide range of disabilities receive the highest quality vocational and employment support. Your donations make it possible for Job One to provide compassionate and appropriate training, support, and mentoring in a safe environment. When you donate to Job One, you become our partner in supporting this under-served but very capable and deserving population.
Donate today using our secure donation form.  You may also donate directly to Job One via Venmo @Job-One (please be sure to include your name and email in the message for a receipt).
One Fund Club: join for easy monthly giving to support critical programs and services. Join Today
Job One Many Hearts Legacy Fund: make a tribute donation to honor a person, a joyful occasion or the memory of a loved one.  Make A Tribute Donation
Ron Eiman Employee Assistance Fund: designate your contribution to be used to assist with needs that arise for individual employees. This fund was named in honor of one of our founders and Chair Emeritus, Ron Eiman who led us all by example with his compassion and commitment to help others reach their full potential. Designate A Gift
Foundation or Corporate Grants: may be unrestricted to be utilized where most needed OR restricted for a very specific purpose. Contact Rebeca Swank for more information. 
Annual One Fund Sponsorships: partner with us to make an impact all year long while gaining valuable exposure for your organization.  Sponsor Today

Job One Event Sponsorships & In-Kind Donations: support events like Job One Cause-ino Night or Shining Stars, our annual employee holiday event to recognize the achievements of our team! Email Rebeca Swank for sponsorship or event information.