Community Connections Create Job Opportunities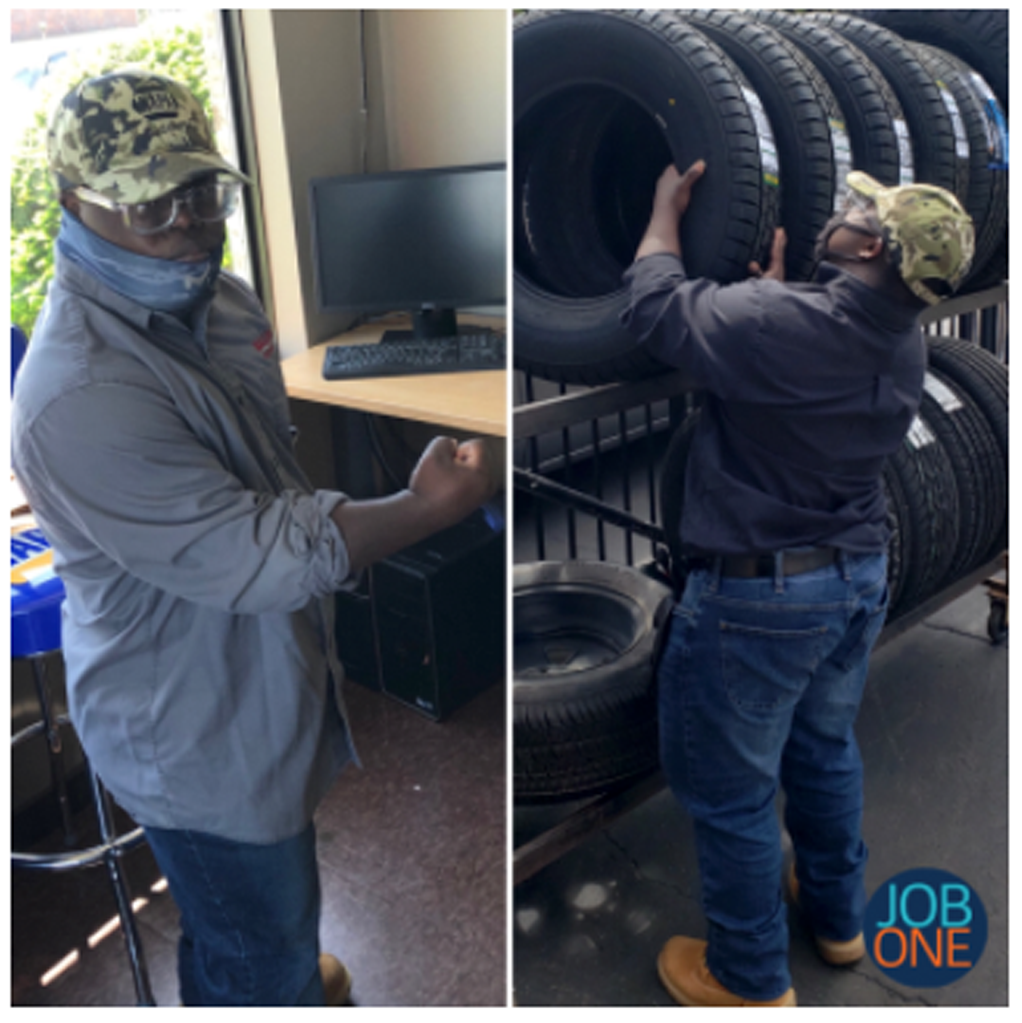 The Job One team is always on the lookout for opportunities to build connections that may lead to meaningful jobs for the individuals with disabilities we serve. One recent example of this came from Job One team member, Anna. During a visit to have her car maintenanced at Sallas Auto, she had a conversation with shop staff and the owner about Job One and the services Job One provides. Sallas Auto was open to the idea of a partnership with Job One to provide a custom job opportunity that would be mutually beneficial for all parties. 
After a tour and defining the need for a custodial position, the Job One team knew this may be a good opportunity for Dione, a Job One Careers client. Dione was seeking a job where his abilities could shine. He did great in the initial discovery and job shadowing session and was hired as the Custodian!
This was Dione's first job and he was very excited. He fits in great with the Sallas Auto team. In fact, they love having him around and Dione sports his Sallas shirts with pride! Dione plans to participate in company outings, including a Royals game and the company Christmas party.
Dione's new position is much more than a job, it is a connection to community and a way for him to achieve new levels of independence. Dione's Job One Employment Specialist has observed his interactions with other Sallas team members, many of whom encourage him and take time to tell him what a great job he is doing. One even mentioned the shop was "the cleanest I've ever seen, thanks to Dione." Well done, Dione!
Dione's story is just one example of the impact Job One is making for individuals with disabilities by building skills and connections in our community. To learn more about how you can help us achieve our mission, click here.