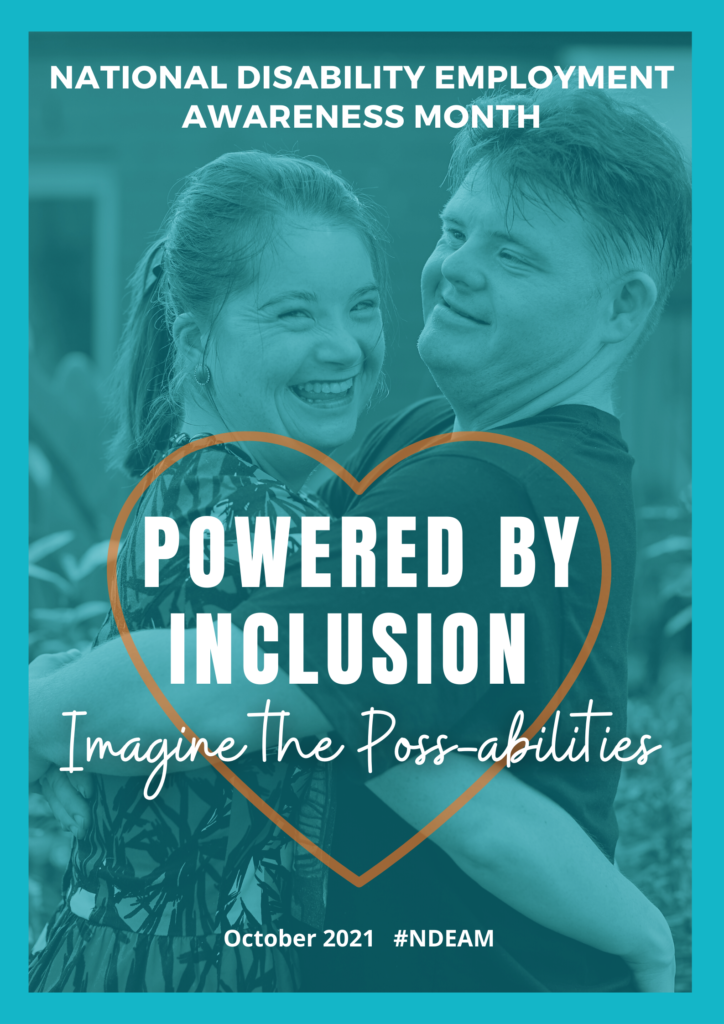 October is recognized as National Disability Employment Awareness Month (NDEAM). This year, the theme is "America's Recovery: Powered by Inclusion." Nationally, this theme focuses on the importance of ensuring people with disabilities have full access to employment and community involvement during the national recovery from the COVID-19 pandemic. Locally, for Job One and the communities we serve in the Kansas City metro area, we are emphasizing the importance of employment choice and building a community empowered by inclusion and imagining the "poss-abilities."
This month, and all year through, we challenge our community to see the individuals we serve for more than their disabilities and join Job One in our efforts to "imagine the poss-abilities." Each of the thousands of individuals Job One has served have unique talents, skills and abilities. By building skills and creating connections to expand job choice, along with seeing their individual poss-abilities, Job One is making an impact for people with developmental and/or physical disabilities in our community. We have seen so many reach new levels of personal independence and achieve goals some said were impossible.
By providing choices for Careers community employment, Job One sheltered Packaging & Assembly positions, as well as ground-breaking Community-Based Day Services, Job One is leading the way to expand inclusive employment in the Kansas City region. As a nonprofit social enterprise, Job One's work is made possible through the generous support of donors. Learn more about how you can support Job One by visiting www.JobOneKC.com. Imagine what we can do when we join together; imagine the poss-abilities.