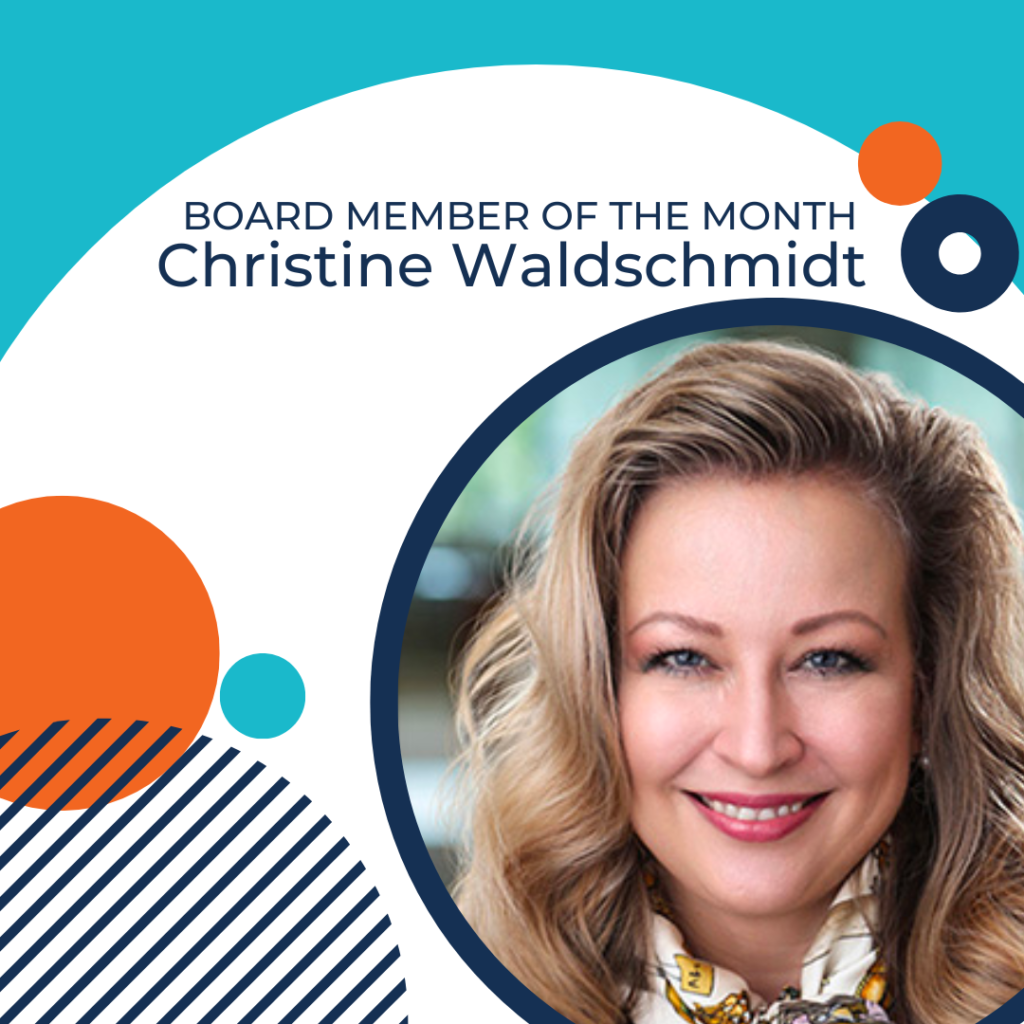 Get to know the Job One Board of Directors!
Christine Waldschmidt, First Business Bank
What is your "why" for being a Board Member?
I came to know Job One through the Grandview Chamber, and was invited to take a tour. I had been looking to expand my philanthropic activities, which in the past had been more focused on the arts. I felt called to find an organization that would allow me an opportunity to serve people who have a real need, and I found that in Job One.
I feel very strongly that, as a society, we have a moral obligation to make sure that every individual is given the support and the opportunities necessary to live a meaningful and engaged life.  Job One provides the foundation and the tools to help realize this goal for people with disabilities, whose contributions and engagement enrich the world for all of us.

What do you enjoy about being a board member? I love working with the truly amazing people that make things happen at Job One.  The staff are both dedicated and talented, and I am impressed with the quality of the Board.  It is so gratifying to work with people that are committed to making a difference.

Do you have a favorite Job One memory? What is it?  Getting a tour of the Independence facility and seeing first hand what the mission is all about.  I had goosebumps, and immediately understood the importance of what Job One is doing.  Seeing the mission in action is so impactful, and it really ignited my passion to get involved and help.