FOR IMMEDIATE RELEASE
Contact: Rebeca Swank, Community Engagement Director, Job One, 816.905.6104, rswank@jobonekc.org
Summer Work Experience Program Continues to Expand Across the KC Metro
Independence, MO – July 25, 2023 — Job One's Summer Work Experience Program (SWEP) is wrapping up for 2023. The program is in its sixth year and has been a huge success with the number of students and employers participating growing year over year. This year, 55 students going into their junior or senior year in high school, who happen to have developmental disabilities or other barriers to employment, signed up to be participants. Through SWEP, these students will gain vital experience and job skills to help support them as they transition from educational settings to community employment or other programs. Six local employers, including Colonial Gardens, Wayside Waifs, Kansas City Zoo, Englewood Arts, Belton Parks & Rec, and The Kansas City Royals, have partnered with Job One to offer job opportunities customized for these students. Job One provides job coaches to help the students learn and achieve success on the job. The program ran for 7 weeks over June and July. The SWEP season wraps this Thursday and Friday.
"The support of local business partners is critical to the success of this program," states Job One President and CEO, Aaron Martin "Our SWEP employer partners are great about making this an enriching opportunity for the student participants. It's been a successful program because of the win-win partnerships. Employers get the employee help they need over the summer and our program participants learn valuable job and life skills in a safe, supported environment."
To learn more about opportunities for employment or to be a business partner with Job One's Summer Work Experience Program for 2024, contact Jeff Carpenter at 816-977-6618 or jcarpenter@jobonekc.org.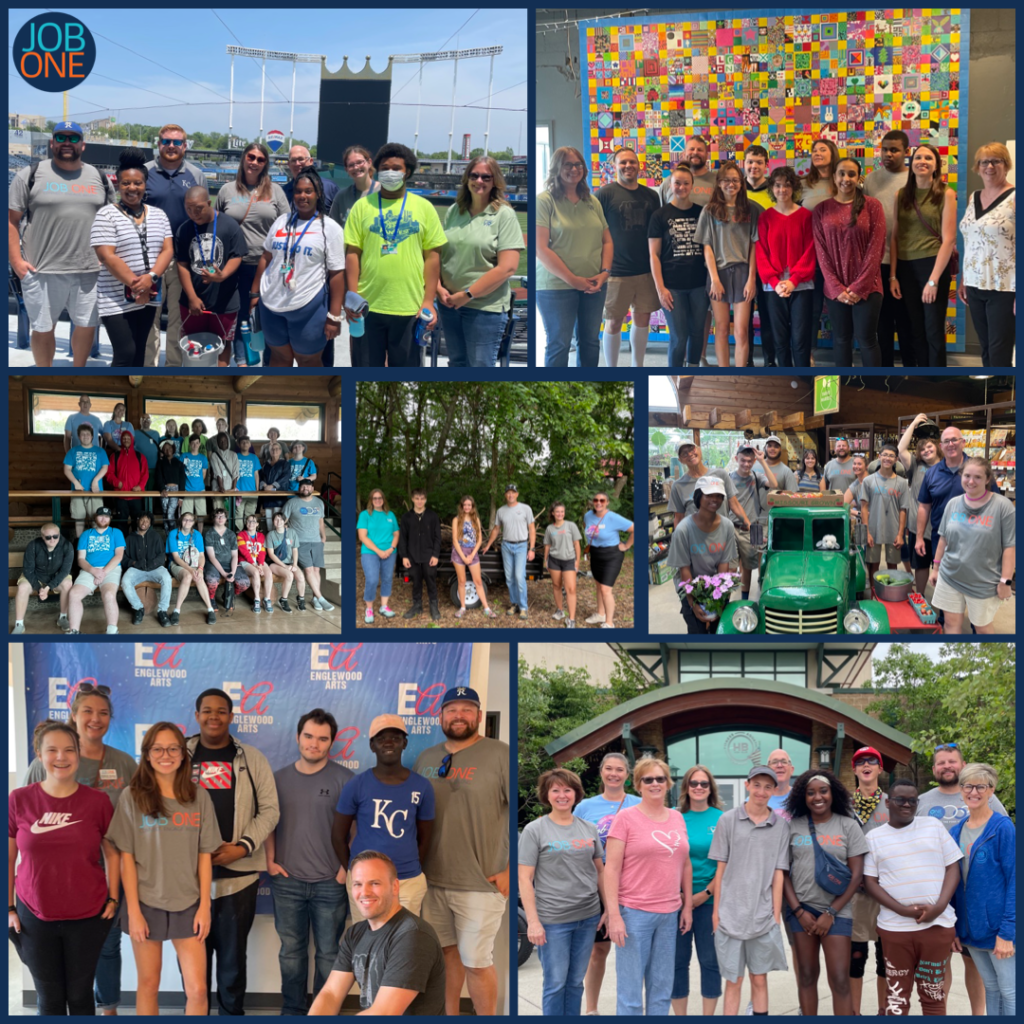 ---
Job One is a nonprofit social enterprise on a mission to build skills and connections that create meaningful days and employment opportunities for people with disabilities. Job One serves individuals in Jackson, Clay, Platte, and Cass Counties in Missouri. Visit www.JobOneKC.org for more information.